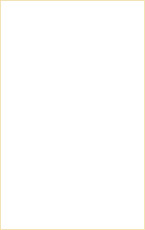 Taken at the Flood

a memoir of a political life
Vasanth Kannabiran

Rs 375 Pb 2019
978-93-85606-26-7
(All rights available)
Vasanth Kannabiran, noted feminist, activist, and writer gathers the many strands of her "helter-skelter" life to pen a feminist memoir that recounts not only the milestones in her own journey, but the life and times of a country in flux.
Kannabiran was witness to, and participant in, Andhra Pradesh politics and civil liberties during the tumultuous decades of the late 1970s and 1980s, both as part of the women's movement, and through the legal engagements of her husband, the legendary K.G. Kannabiran. The dark days of the 1975 Emergency; the uneasy calm in the aftermath of communal violence in Hyderabad in 1984; the thrill of electioneering; the historic peace talks between the Naxals and the government; the anti-arrack movement; Rameeza Bee and Mathura; alliances and networks across South and Southeast Asia—she was there, and she tells it like it was.
Kannabiran carries the reader with her as she seamlessly unfolds, and enfolds, her life into the politics she lived, offering up a memoir that is candid yet empathetic, endearing yet sharply observant, personally and politically feminist on every single page.
Vasanth Kannabiran
is a feminist writer, a pioneer of the Indian women's movement, founding member of the Asmita Resource Centre for Women and member of the collective, Stree Shakti Sanghatana. She has worked for over four decades on issues of development, rights, communal harmony and peace, apart from bringing the concerns of gender and equality into the contemporary political discourse. She is the author of
A Grief to Bury: Memories of Love, Work & Loss and Sathyavathi: Confronting Caste, Class and Gender,
among others; has co-authored
Web of Deceit and De-Eroticising Assault: Essays on Modesty, Honour and Power;
and was a popular columnist for a Telugu daily. Kannabiran has also written and directed five ballets in English.