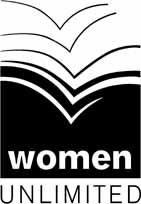 FEMININITIES AND MASCULINITIES IN INDIAN POLITICS:
ESSAYS ON GENDER ARCHETYPES, LEADERSHIP AND EVERYDAY ACTIVISM
Manuela Ciotti (Ed.)
Information awaited
978-81-88965-96-0
(All rights available)
This groundbreaking volume speaks of the making of femininities and masculinities in Indian history and in the contemporary political scenario, and the ways in which they shape political agency. It stretches existing understandings of politics and gender away from the iconic, the paradigmatic, the normative and into the everyday, challenging the largely elite-based production of theoretical insights on gender and politics.

Its focus is on gender, While discussing the gendered ways of 'living politics', building leadership and embodying power, the book contributes to the study of a number of interlocked critical issues: the study of non-western and postcolonial subjects of political participation; the emergence of new political actors as a result of the process of 'deepening democracy'; the investigation of the broader significance of the 'political'; and the interrogation of the workings and limitations of democracy.
MANUELA CIOTTI

is Associate Professor of Global Studies at the Department of Culture and Society, Aarhus University, Denmark.

Tanika Sarkar. Charu Gupta. Sylvie Guichard. Paul R. Brass. Wendy Singer. Badri Narayan. Hugo Gorringe. Atreyee Sen.