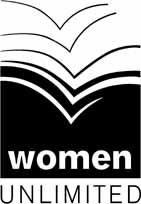 TECHNO-INTIMACY:
OR HOW HOMELY HOUSEWIVES RUN AMOK
Geeta Patel
Rs 395 Hb 2015
978-81-88965-94-6
(All rights available)
Techno-Intimacy is a montage of events, a curiosity cabinet filled to the brim and overflowing with transitions. In it Geeta Patel looks at events as spaces in time that signify a hiatus or a shift in the diverse intimacies, intercourse, sympathies, liaisons procured through political economies; through national ideologies; through the beliefs embedded in everyday practices of thought; through the matter of habits, some so seemingly pervasively mundane that they often elude notice.

A smorgasbord of scintillating, challenging propositions and considerations, to be sampled and savoured.
GEETA PATEL

is Associate Professor, Middle Eastern & South Asian Languages & Cultures, and Women, Gender & Sexuality Studies at the University of Virginia. She is the author of
Lyrical Movements, Historical Hauntings: On Gender, Colonialism, and Desire in Miraji's Urdu Poetry
(2002).