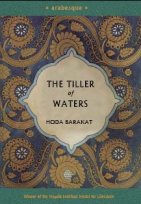 THE TILLER OF WATERS
Hoda Barakat

Rs 375 Hb 2012
81-88965-69-3
This spellbinding novel narrates the many-layered recollections of a hallucinating man in devastated Beirut, 1989. The desolate, almost surreal, urban landscape is enriched by the unfolding of the family sagas of Niqula Mitri and his beloved Shamsa, the Kurdish maid. Barakat weaves into her sophisticated narrative shreds of scientific discourse about herbal plants and textile crafts, customs and manners of Arabs, Armenians and Kurds, mythological figures from ancient Greece, Mesopotamia, Phoenicia and Arabia, the theosophy of the African Dogons and the medieval Byzantines, and historical accounts of the Crusades in the Holy Land and the silk route to China.
HODA BARAKAT
has worked in higher education, journalism and research. She was forced to leave Lebanon during the Civil War of 1989, and has lived in exile in France since then.
The Tiller of Waters
won the Naghib Mahfouz award for Literature in 2000. She has also published a collection of short stories and two other novels, one of which, The Stones of Laughter, was published in an English translation in 1994. She has been shortlisted for the Man Booker International Prize, 2015.

A powerful story of humanity, of what should be, or should have been, protected. Barakat … weaves and intertwines, page after page, reality with history, past and present.
—al-Jadid