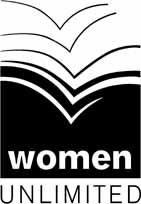 WOMEN WITHOUT MEN
Shahrnush Parsipur

Information awaited
978-81-88965-79-3
(All rights available)
Shahrnush Parsipur's book explores the minds—and bodies—of five Iranian women from diverse backgrounds and the various oppressions that society imposes on them.
This modern literary masterpiece follows the interwoven destinies of five women—including a wealthy middle-aged housewife, a prostitute and a school-teacher—as they arrive by different paths to live together in an abundant garden on the outskirts of Tehran. Drawing on elements of Islamic mysticism and recent Iranian history, this unforgettable novel depicts women escaping the narrow confines of family and society, and imagines their future living in a world without men.
SHAHRNUSH PARSIPUR,
born in Iran in 1946, Shahrnush Parsipur began her career as a fiction writer and a producer at Iranian National Television and Radio. Shortly after the publication of
Women Without Men in 1989,
Parsipur was arrested and jailed for her frank and defiant portrayal of women's sexuality. While still banned in Iran the novel became a bestseller there, and has been translated into many languages around the world. Parsipur is also the author of
Touba and the Meaning of Night,
and now lives in exile in North California.