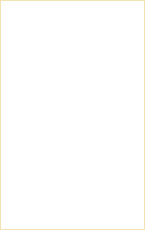 MY DAMASCUS

Suad Amiry

Rs 350 Pb 2016
978-93-85606-07-6
Through a web of interwoven personal stories and an intricate mix of simple, complicated or sometimes devious characters, writer and architect, Suad Amiry, who was born in Damascus, the oldest continuously inhabited city in the world, takes her reader by the hand through not only the narrow alleys and lively souqs adjacent to the grand Umayyad mosque, but also into the intimate spaces of her rich merchant grandfather's Baroudi Mansion.
The Baroudi women animate the story and sparkle like no others – and through them she traces the social and political history of Greater Syria from the Ottoman Empire era until its present-day devastation, juxtaposing the narrative with the most intimate, loving, often contentious, family relations and secrets. In the end, her Damascus becomes a metaphor for a dispersed family and a lost past, as well as an elegy for a city she can no longer claim as her own.
SUAD AMIRY
is a Palestinian writer and architect. Born in Damascus of a Syrian mother and a Palestinian father from Jaffa, she now lives between Ramallah and New York City. She is the founder of Riwaq: Centre of Architectural Conservation, in Ramallah, and author of the acclaimed memoirs,
Sharon and My Mother-in-Law (2005); Menopausal Palestine: Women at the Edge
(2011; )
Nothing to Lose but Your Life: An 18-Hour Trip with Murad
(2011); and
Golda Slept Here
(2014). Amiry is the recipient of Italy's renowned literary awards: Viareggio-Versilia (2004) and Nonino Risit D'Aur (2014). She and her organisation, Riwaq, also won the prestigious Aga Khan Award for Architecture in 2013.
New Statesman, Daily Star, Le Monde Diplomatique,
among others.