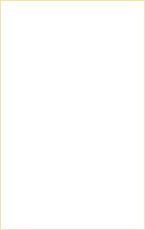 The Collectors' Chughtai
Her Choicest Stories

Ismat Chughtai

Translated from the original Urdu by Tahira Naqvi
Rs. 675 Pb xx+362pp
978-93-85606-32-8
In this selection of stories from one of Urdu's best and boldest feminist writers we move through the chawls, havelis, mosques and villages of India, meeting characters from all classes of society. Here there are the want, resignation and ambition of the poor, the arrogance of the rich, the pain of women still tied to traditional notions of subservience to men, and the bankruptcy of a declining feudal world.
Chughtai brilliantly exposes the hypocrisies of a society with a progressive façade that is still caught in the binds of conservative opinion and traditional mores and values.
ISMAT CHUGHTAI,
rebel and iconoclast, controversial and courageous, is one of Urdu's most important writers. She is the author of dozens of short stories; four novellas; three novels; a collection of essays, reminiscences and plays; and a memoir,
Kaghazi hai Perahan
(The Paper-thin Garment). With her husband, Shahid Latif, she produced and co-directed six films, and produced six more independently.

Translator Bio:
TAHIRA NAQVI
is a translator, writer, and Senior Urdu Language lecturer in the Department of Middle Eastern and Islamic Studies at New York University. She has translated the works of Sa'adat Hasan Manto, Munshi Premchand, Khadija Mastur and Ismat Chughtai into English.